Clinic Location and Outpatient Surgery Center
UT Southwestern Medical Center's Outpatient Building is a modern, seven-story patient-centric building on the UT Southwestern campus. Dr. Haddock's clinic is located on the fourth floor within the Plastic Surgery Clinic. Dr. Haddock sees all of his patient in this location and can perform minor procedures within his clinic.
On the second floor is UT Southwestern Medical Center's Outpatient Surgery Center. This is a state-of-the-art surgical facility dedicated to providing the personal care and convenience of a small facility.
Patients benefit from our advanced technologies in imaging, expertise in minimally invasive surgery, and low patient-to-staff ratio — one of the area's lowest.
---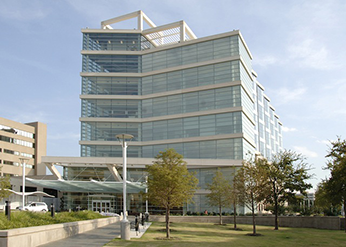 Clements University Hospital
---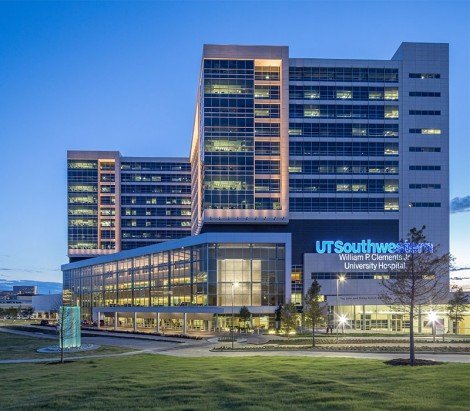 UT Southwestern's new William P. Clements Jr. University Hospital is specially designed and equipped around the needs of patients and their families.
Best practices gathered from the nation's top clinical facilities are incorporated in the design of the new hospital and fully integrate UT Southwestern's patient care, education, and research missions – elements that make an academic medical center unique among health care providers.
One architectural feature is the hospital's W-shaped design, which is both distinctive and functional. The W design improves patient care by enabling caregivers to have better sight lines into each patient's room. It also makes it easier for patients, staff, and visitors to navigate the facility.
The result is a 12-floor, 460-room patient-centered hospital that utilizes innovative design, advanced technology, and best practices to provide excellence in care.
Baylor Medical Center at Uptown is a surgical hospital in Dallas, Texas. The specialty hospital offers a broad range of procedures including orthopedics surgery, spine surgery, general surgery, pain management procedures, surgical oncology, and general surgery. Baylor Uptown's mission is to provide first class surgical services in a safe welcoming environment; one in which we would be happy to treat our own families.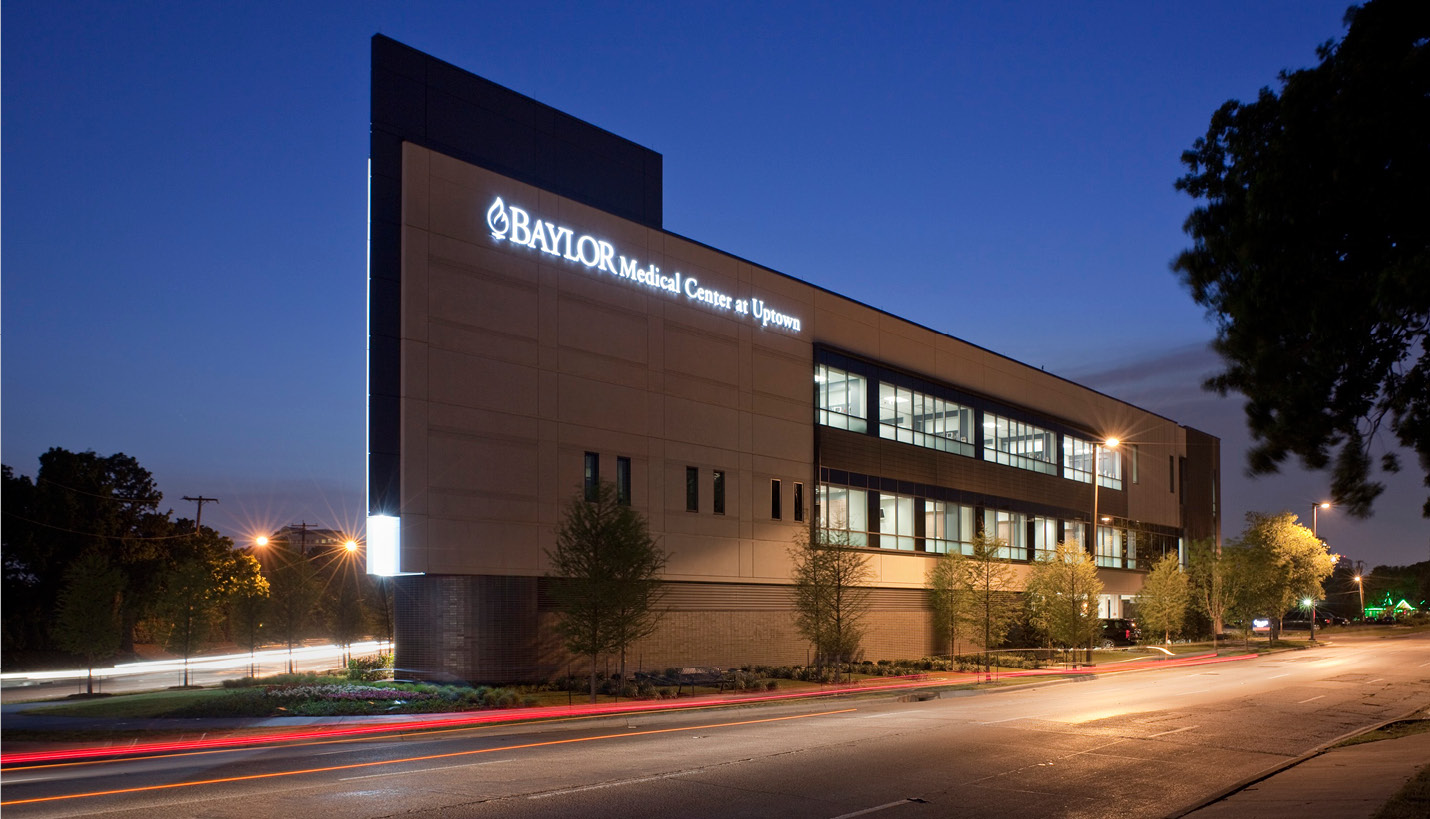 Baylor University Medical Center
---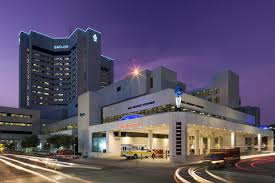 Baylor University Medical Center at Dallas (Baylor Dallas) is a nationally recognized faith based not-for-profit hospital that cares for more than 300,000 people each year. In 1903, the hospital opened with 25 beds; today it is a major patient care, teaching and research center for the Southwest. Baylor Dallas has 952 licensed beds and serves as the flagship hospital of Baylor Scott & White Health–North Texas. Dr. Haddock has privileges at BUMC Dallas as well as many other Baylor facilities in the Dallas Fort Worth area.